Event Date: Saturday, October 28th
Event Location: Sugar House Park, Salt Lake City, Utah
4pm – 7pm:
Packet Pickup & Day of Registration
(plan to arrive 30 min before your scheduled wave)
6pm – 6:30pm:
Family wave
(strollers & dogs welcome)
6:30pm – 8pm:
Waves of runners will be released every 30 min to test their luck on the SCARIEST course on the planet!!
8:00pm – 10pm:
Costume Contest & PARTY
All adult registered runners will receive a T-shirt and race MEDAL. Prizes will also be awarded for the best male, female, & couples COSTUMES! (Costumes are encouraged but in no way required)
All kids (Ages 2-12) are welcome to come out and participate during our family wave @ 6pm for just $10. All kids must be accompanied by a parent or guardian at all times during this event. Each kid will receive a race medal and mini pumpkin at the end of the run.
We will also have free face painting from 5 – 7:30pm for whoever would like their face painted.
Since this is a dusk/night run we recommend all runners bring a headlamp or flashlight.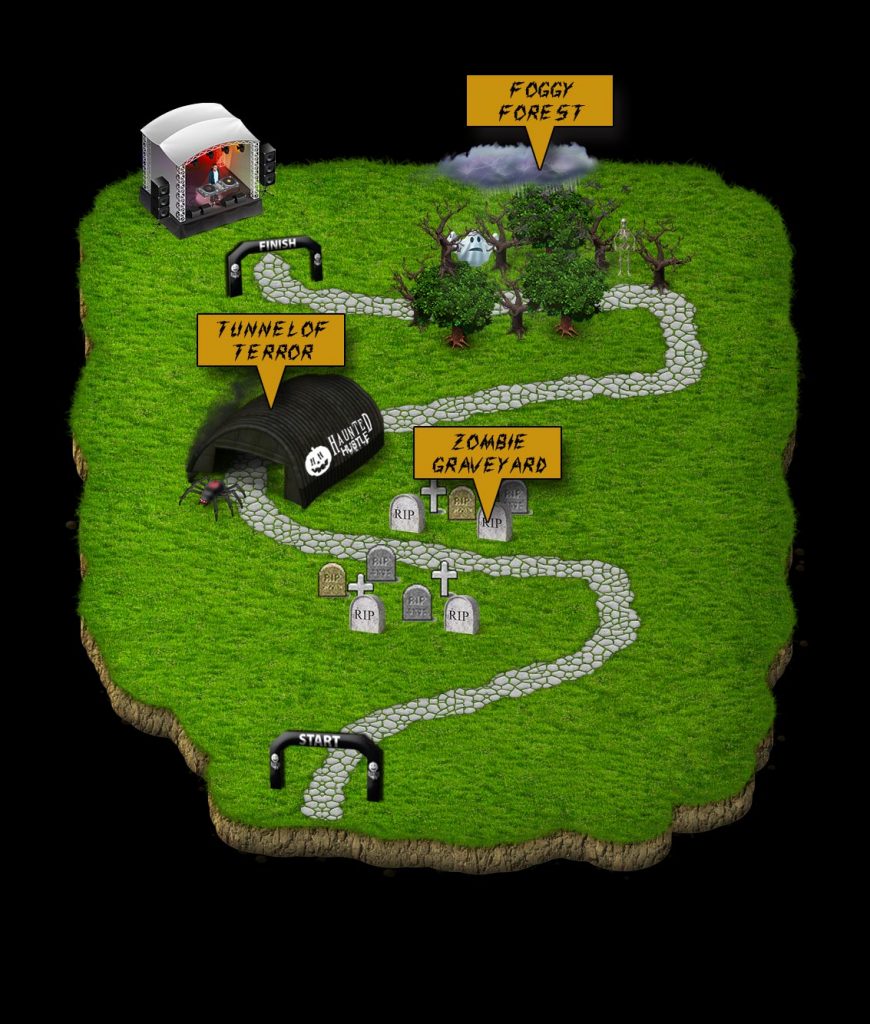 The Zombie Graveyard

Run fast, zombies hate fast food!

The Tunnel of Terror

What could be lurking in the dark?

The Foggy Forest

Run as fast as you can to stay away from the ghost and ghouls.