Frequently Asked Questions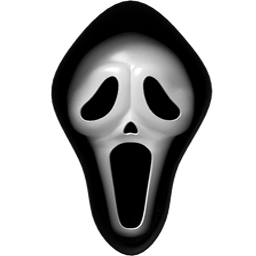 How do I volunteer?
Utah (Salt Lake City): Volunteer Here
All volunteers will receive a t-shirt and promo code for a friends or family member. If you do not know anyone who wants to run, you can also substitute the promo code for a hoodie/sweatshirt (food and beverages provided to all volunteers).
For any other questions please contact info@thehauntedhustle.com
Can I bring my kids?
Absolutely, all kids (Ages 2-12) are welcome to come out and participate for just $10. For young kids or kids who are easily scared we recommend running during the family wave at 6:00 pm. All kids must be accompanied by a parent or guardian at all times during this event. Each kid will receive a race medal and mini pumpkin at the end of the run.
Can I bring a stroller?
Only during the family wave @ 6:00pm.
Can I bring a dog?
Yes dogs are allowed (on leash only), however we ask that anyone running with a dog start at the back of their wave for safety reasons. Please do NOT bring dogs that scare easily or are prone to biting.

What should I wear?
Anything you want!! Costumes are encouraged, but not required.
Where can I pick up my packet?
Packet pick-up will be day of…Please plan to arrive 30min before your wave takes off.
Is there a group discount?
Yes, all groups of 4 or more will receive 20% off. The group discount is set up to automatically apply once the 4th person is added to your cart. For groups of 10 or more please contact us to get set up with a personalized promo code.

Is there a military discount?
Yes, just enter "military" into promo code box before checking out to receive 30% off. Please bring your military ID to packet pick-up.

Is there a student discount?
Yes, just enter "student" into promo code box before checking out to receive 30% off. Please bring your student ID to packet pick-up.

What if it rains?
There is NO rain date scheduled. This event will go on rain or shine. 
Can I get a refund?
This event is non-refundable, however entries are transferable. Please contact us at info@thehauntedhustle.com to transfer names, waves, & T-shirt size.  All runners must sign a wavier prior to participation. 
Charity?
We started this run 5 years ago with the idea to give back and help others less fortunate than ourselves. To celebrate our 5 year anniversary we have decided to donate 25% of all proceeds directly The Adoption Exchange.

The Adoption Exchange believes every child deserves a family… therefore, they are the connection between children who wait in foster care and families who adopt. They provide expertise and support before, during and after the adoption process. We decided to work with The Adoption Exchange for our 5 year anniversary because our founder Zach Opie was adopted from Honduras at 6 months old and has seen the direct benefits of getting adopted into a loving and supportive family. If you would like to learn more about The Adoption Exchange or donate directly check out www.adoptex.org.